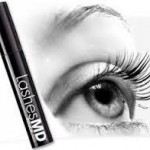 With the bursting craze for long and thick eyelashes, women are going mad for lash extensions. 2015 has become the year for lash extended eyes. Katy Perry, New Artist Kacey Musgraves, Beyonce and Kim Kardashian all wear them for enhanced, stunning eyes. No need to apply false eyelashes, no need to play with mascara anymore, just a dramatic alteration will turn your whole world. So it's no surprise that lash extensions have become increasingly popular in recent years. But, did you ever wonder about the side-effects. Maybe, you didn't! It's not all unicorn and rainbows with these babies.
Broadway star Kristen Chenoweth had an allergic reaction to her lash extensions.The glue has formaldehyde, which made her eyes swell her eyes like lips on eyelids. The American Academy of Ophthalmology officially cautioned the dangers of extensions and their glue, saying that the addictive procedure can cause bacterial, fungal infections, allergies and vision problem. Warning echoes also confirms, temporary or permanent loss of lashes.
Here are some eyelash extension truth:
It's really hard to wash your face.
They are too heavy for your lashes, which in turn can damage them and lead to alopecia, in which the body cannot generate hair protein effectively.
Eyelash extension gets wonky and tangly with times. So, keeping a pocket-size mascara in purse for quick combs is a must.
You can't get them wet for 24 hours. No crying, no pools, no excessive sweating.
Oil based makeup is a big no-no when it comes to lash extension. The oily constituent of your cosmetics could loosen the glue and make it fall quicker.
Spa and facial appointment are not ideal, as the steam can loosen them up and cause them to fall out.
Whether it's for temporary or longer periods, application of lash extension takes a longer time.
The adhesive contains formaldehyde, which can cause allergic reactions. Bacteria can also grow in fake lashes, leading to infections.
Lash extension lasts through a full growth of the natural growth cycle. It falls naturally. So, needs to be redone after four to eight weeks.
Repetitive eyelash growth treatments can even lead to permanent eyelash loss.
They should be applied by an expert technician, otherwise any mistake can make you blind for life.
Similar to two sides of a coin, using false lashes have some positive and negative aspects, too. But, unfortunately the cons outweigh the pros. So, if you have decided to try eyelash extensions, you better think twice.