Eyelash Growth Products for Longer, Thicker & Fuller Eyelashes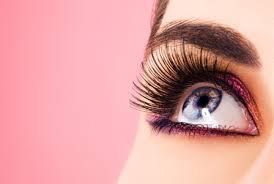 If you want to improve the way you look, eyelash growth products might just be what you need. They are something that can drastically impact the aesthetic quality of a person's appearance. In the past few years, products for eyelash enhancement have become the most sought after beauty products in the cosmetic field.
Why? The answer is simple - the longer, thicker and fuller eyelashes are, the better. However, not every one is fortunate enough to be born with beautiful, long eyelashes.
Luckily for us who live in the era of technology, we have choices when it comes to enhancing one's own eyelashes. Many different eyelash enhancers are available for people today who are not happy with how their eyelashes are growing. Introduction of many new eyelash conditioner or serum containing natural ingredients such as glycerine, panthenol, propylene glyco, sodium hyaluronate, etc., encourage and stimulate natural lash growth and push a person's own hair follicle to produce maximum hair length and thickness. With these products out there, people have more options for their eyelash growth issues than they ever have before.
When applied, these products generally start to show a change in the eyelash growth pattern in a few weeks. Minor changes start showing within two or three weeks, but with regular usage the result even gets better. The best result will be seen in three or four months of usage. This is because of the growth cycle of the eyelash. The eyelash grows for about 100 days before it falls out.
These eyelash serums should be applied 1-2 times a day. Carefully apply a small amount of the product just above your upper and lower eyelashes, slightly touching them at the root area. Although they do not contain any harmful ingredients, avoid them for coming in direct contact with the eyes. In case irritation occurs, irrigate eye with water and discontinue its use.
There are quite a few eyelash enhancing products available today that are capable of providing a few key benefits. In addition to providing improvements in eyelash volume, length, and texture, an eyelash enhancer must contain only quality ingredients that nourish lashes so that they stay well conditioned and strengthened against premature breakage.